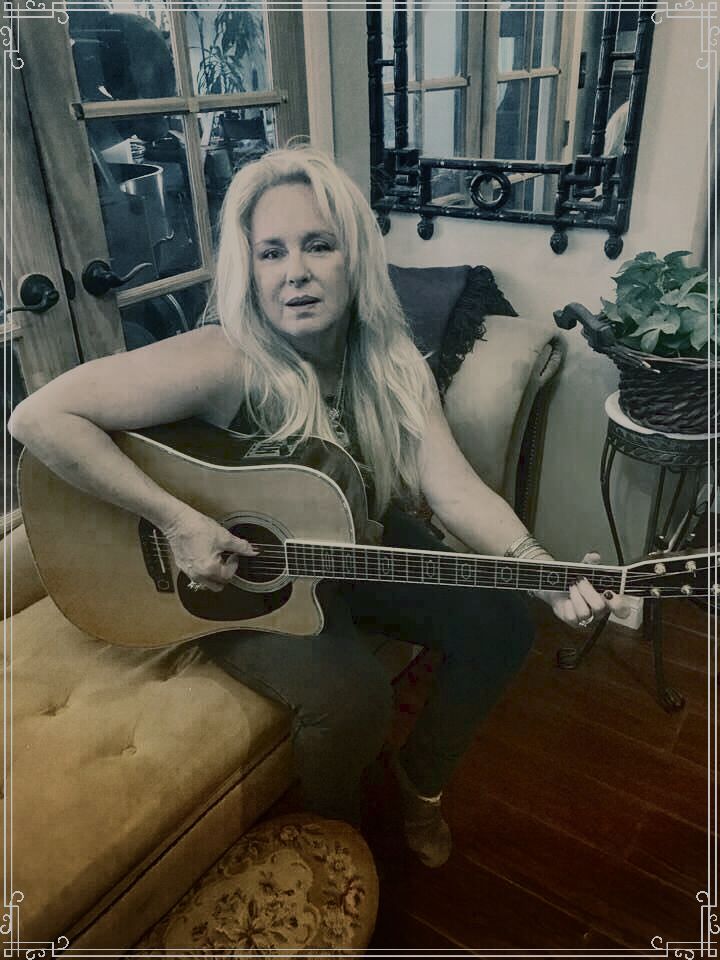 The self-titled debut from California based Folk-Rock Singer-Songwriter artist Allison vonBuelow is out now. vonBuelow is best known for her work with California based Progressive Hardrock band, Scarlet Hollow. "I have waited all my life to be able to bring this CD to light."
– Allison
Recording Information
All vocals arranged and sung by Allison. All acoustic guitars played by Allison Allison also played electric rhythm guitars
All Electric Guitar solos by Gregg Olson
All Bass parts played by Allison vonBuelow.
Drums on Perfect Love played by Jay Setar.
Keyboards and synths played by Allison vonBuelow.
Mastered by Gregg Olson
Engineered, recorded, and mixed by Allison vonBuelow
All songs © 2019 by Allison vonBuelow Gregg Olson, James vonBuelow, and Richard Ordin.
All music was written and arranged by Allison vonBuelow. Real Life and Never Look Away lyrics were written by Allison and James vonBuelow…….Color My Heart lyrics were written by Richard Ordin
Album Art
Photographed by Richard Ordin, graffiti art by Hakon Engvig of 4eign Design Picture taken by Allison with color design by Vic Bohy
Other Projects & Releases
Scarlet Hollow – A Window to October (TBA) CD & Digital Album
Mark Bryson – Riot on Sunset – (2018) CD
Scarlet Hollow – I Am Divided (2017) FREE Digital Single
Scarlet Hollow – What If Never Was (2012) CD & Digital Album
Scarlet Hollow – Sanctuary – Remaster (2010) Digital EP
Echoes Landing – Closer to You (2006) CD & Digital
Buy Never Look Away Now!
Amazon | Bandcamp | CD Baby | iTunes | Spotify |
Allison VonBuelow Online
Facebook | Youtube | Twitter | Scarlet Hollow
PeacockSunrise Records Online:
Website | Facebook |YouTube |Twitter | Spotify