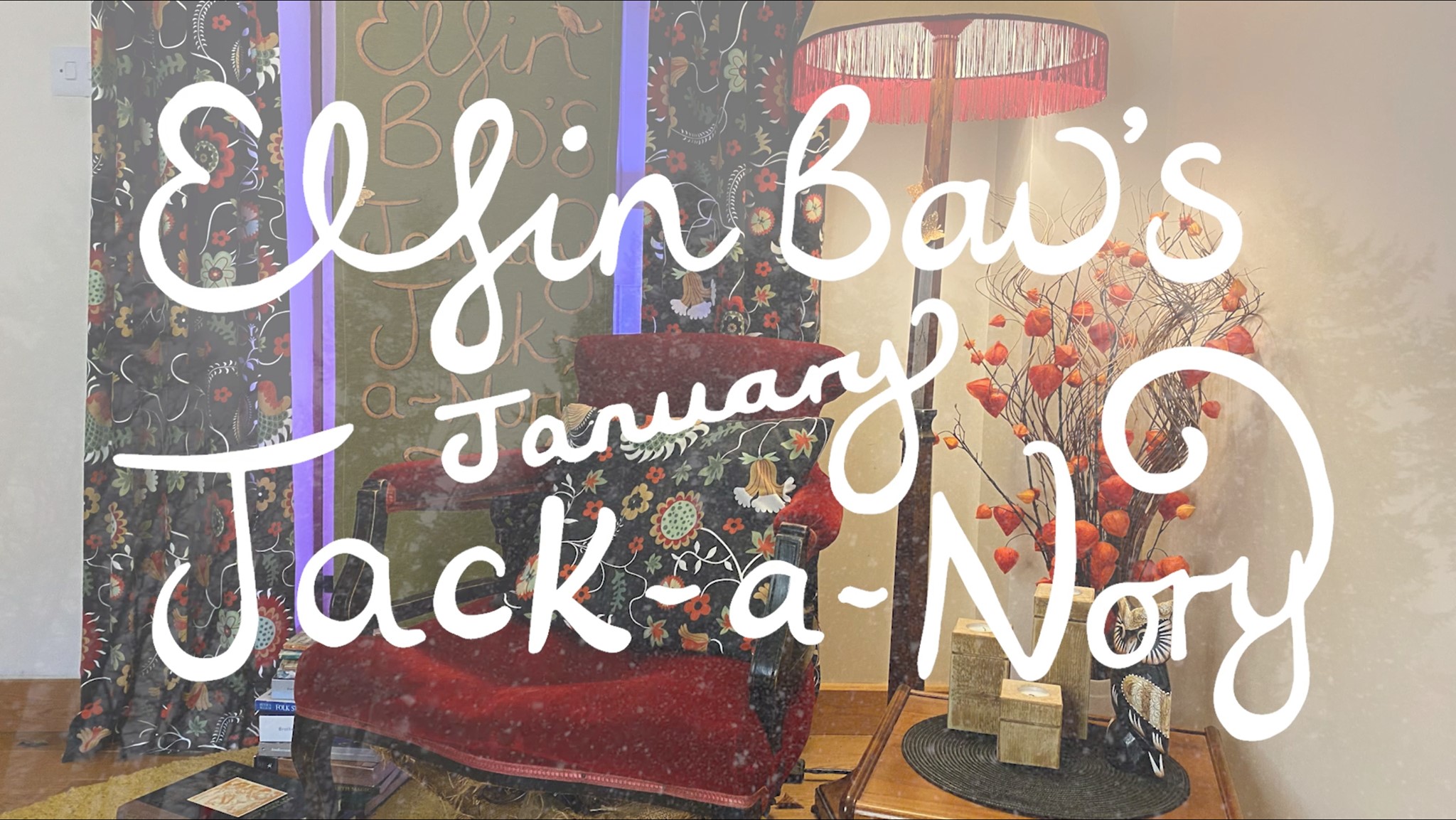 Hello dearest friends,
To bring a little sparkle to the dark nights of January, and to help me to start fundraising for my next studio album, I will be reading fairytales, folk tales, and legends every night for 31 Days.
'Jackanory' is the cockney rhyming slang for 'story' and of course the name of the much-loved BBC children's TV series – a staple of my early childhood.
From my homely story-corner, these tales will help us to acknowledge the dark side of life, whilst receiving the wisdom, magic, and sense of adventure passed on for generations by those who have walked this path before.
And you can get involved!!! Here's how…
1. Suggest your favorite tales you would like me to tell…
2. Donate by 'buying me a coffee' at https://www.buymeacoffee.com/elfinbow
3. Commission your own bespoke illustration of any tale for just £100! Send me a PM or email [email protected] – you never know, we might even get to make another book!
Like my 31 Days of Drawing project, I am expecting this to be a profound adventure that we can embark on together. This is just the first of many fundraising efforts this year to create my next album, which I want to be my very best work. All proceeds from buy me a coffee and commissions, will go towards the creative community that will be involved in making my album happen, including musicians, engineers, mixing, mastering, art, and design and manufacture.
We've done it twice before, and we will do it again! Thank you for being such an important part of my creative life and I look forward to connecting with you this month. Love and respect always,
Elfin xx
Elfin Bow Online
Website| Facebook | Twitter |  Instagram | PSR | Bandcamp
PeacockSunrise Records Online
Website |Bandcamp | Facebook | Instagram | Twitter | YouTube | Spotify | Soundcloud