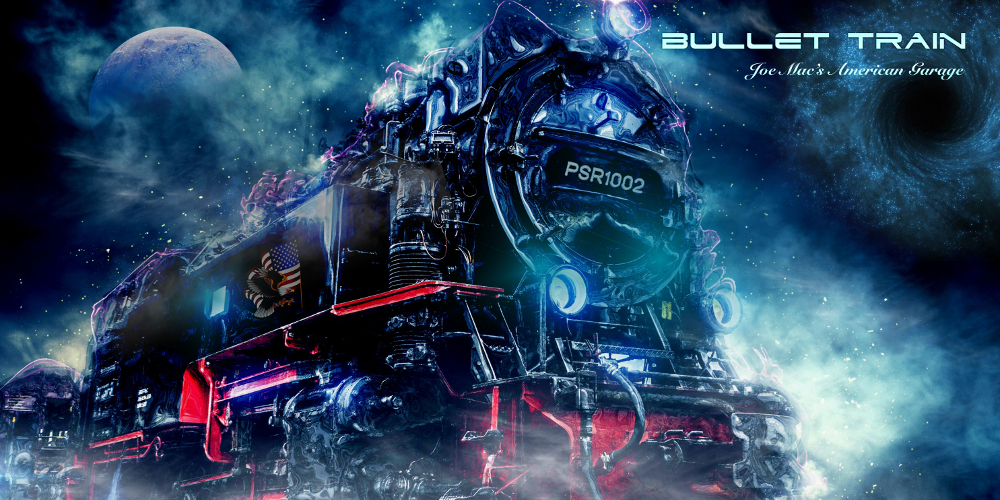 The new single from the upcoming debut album "Bullet Train" due for release in mid-2020.
So here's the deal, the band has about 16 or more tracks in the can, but only 10 to 12 tracks will fit on the LP/Vinyl release, so the band is digitally releasing one new track at a time per week while the previous song becomes a ghost track, this will continue until ALL the possible album tracks have been released.
This has never been done before and this means you will want to purchase each new track as they are released or you may miss out, not all the tracks will end up on the album, only the ones that are most popular by spins and sales or band favorites, this means anyone that has purchased all the tracks will have their own personal bonus tracks, this means each fan's album will be unique.
*Note:
Each song features many different guest musicians to create something special and unique.
We hope you will join us in the celebration of the upcoming new release Bullet Train by Joe Mac's American Garage