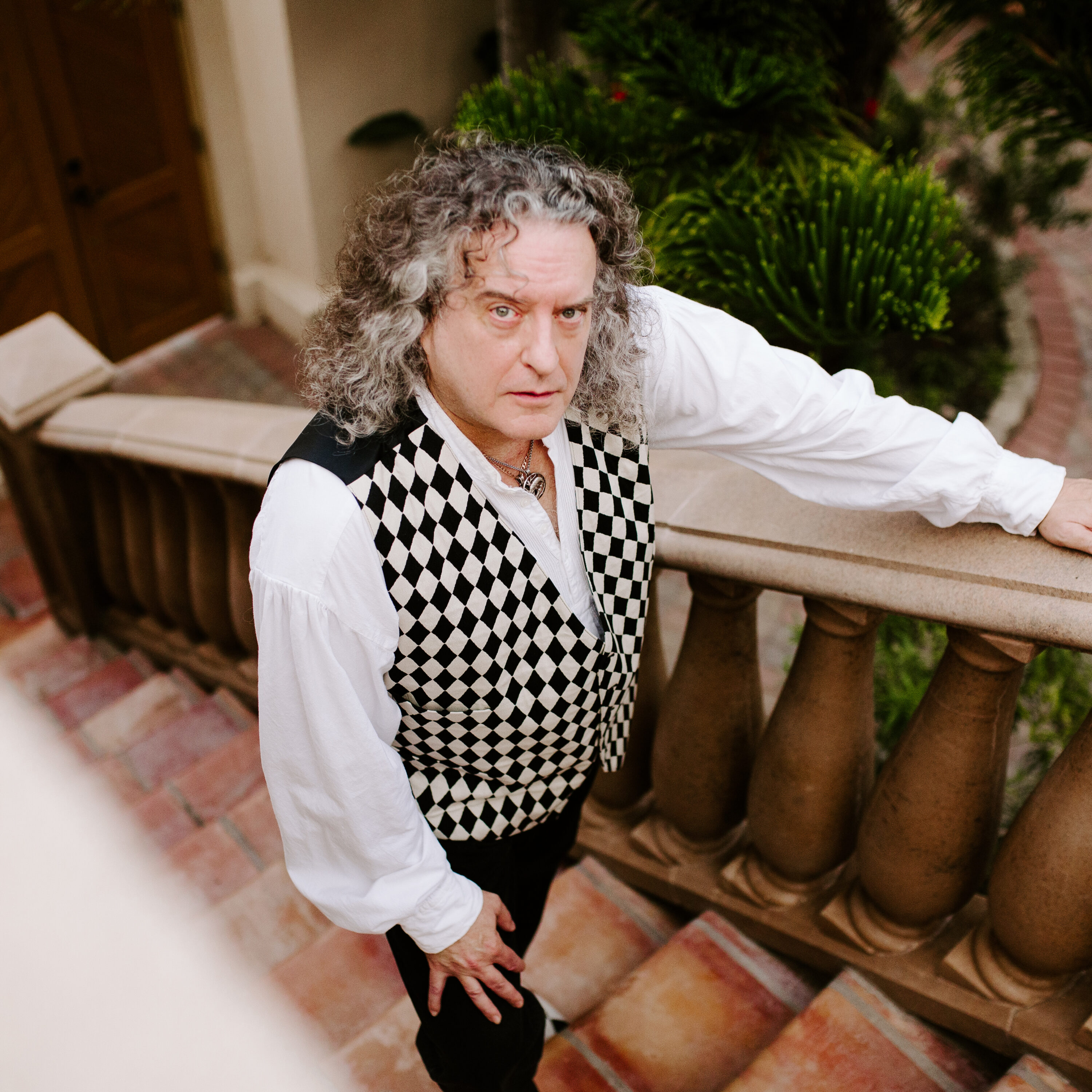 Sun King Rising's debut album, Delta Tales was released worldwide a year ago in multiple formates; CD, digital, and vinyl which has been delayed due to the pandemic, but is still on track for release.
About Sun King Rising?
Sun King Rising is the professional moniker of singer/songwriter/piano player John Blangero who hails from Port Isabel, Texas. Blangero is steeped in the traditions of southern rock and country soul. His music, arrangements, and vocal stylings have a strong '70s vibe reminiscent of Leon Russell and Joe Cocker, while also sounding fresh and new. Blangero's songs are filled with memorable hooks, rocking piano, driving rhythms, a powerful horn section, and soulful female background singers a la' Ray Charles' Raelettes.
"I've been wanting to do a solo Americana/southern soul/classic rock type of album for many years," Blangero said. "I wanted to capture some of that classic rock and soul vibe in my own songs. So, I started writing and recording solo demos of songs like Let There Be Light, Down the Delta Road, Drive Me to Nashville, In A State of Grace, and Love Turns Grey
The recording of Delta Tales was a fascinating task, spanning four months, from January 2020 to mid-May. The Coronavirus shutdown in April forced Blangero and Acker to complete the production remotely with players and singers dubbing their parts over the basic tracks in several different studios across the country.
Said Blangero, "It was a logistical challenge, but Ace did a great job organizing the players and the sessions. I am proud of this record. We captured the magic that I've always heard in my head with great background singers, classic horn parts, tight rhythm sections, killer guitar, funky keys, and my own acoustic piano parts. It sounds like it could have been recorded in the early 70s, which is the vibe I was going for."
In closing, Blangero said, "I tried to capture my southern soul on this album. I hope that the overall message it conveys is one of positivity, especially in these dark times. I think we have put together strong songs that will make people tap their feet and sing along, too! For me, the song is everything."
Produced by Steven "Ace" Acker, formerly of notable 1970s MCA recording artists. LAW, the album is a collection of nine original songs and a 1969 R&B gem titled, "The Snake." It was a complex production involving multiple studios and numerous top players and singers scattered throughout the country. While not a concept album, per se, "Delta Tales" is thematically coherent. It is about the southern experience. Its songs are vignettes of love found, love lost, family, faith, historical burden, betrayal, sin, and redemption set in a southern cultural landscape. Yet, they are also universal themes.​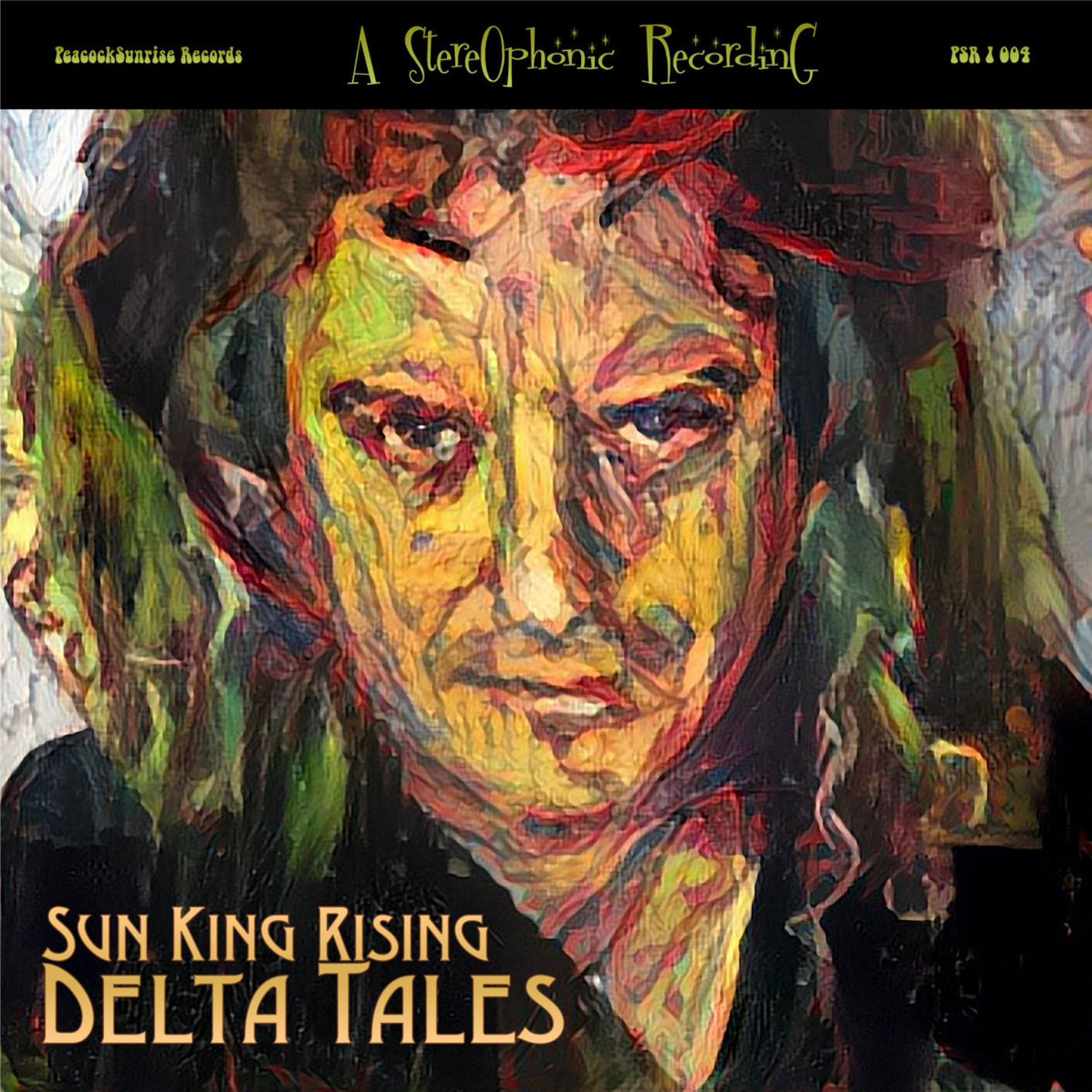 CD TrackListing
The Snake Milkweed And Thistle 
Down The Delta Road 
In A State Of Grace Take It Down
Beneath The Southern Sun 
Evangeline In The Morning 
Love Turns Grey 
Drive Me To Nashville 
Let There Be Light 
Order Delta Tales Here:
Amazon USA | Amazon UK | Amazon Japan | Bandcamp
Stream
 iTunes | Spotify | Tidal | Deezer | iHeart Radio
Critic Impressions

Sun King Rising scores in a big way with this album and admirers of Delta Tales will look forward to a future burning with promise….
– Melody Maker
"This is a stomper and a raver that's sure to take you back even if you weren't there in the first place. Hot stuff…"
– Midwest Record Entertainment
Delta Tales…brings such all-encompassing passion and musical vision to bear on the album's ten cuts that it is a complete listening experience. There are no holes in this release.
– NeuFutur Magazine
Soaring progressive-rock grandeur meets deeply soulful Southern rock at the crossroads of Delta Tales.
– Elmore Magazine
It is rare indeed to be captivated by just the first few bars of a record, but I was immediately intrigued to discover something earthy and full of heart and soul….
– House of Prog
Delta Tales is full of dramatic close-ups, panoramic sweep, heart-stopping highs, and melodies unfolding as natural as breathing…
– Hollywood Digest
Sun King Rising Online
 Website | EPK | Facebook | Bandcamp Online Store
PeacockSunrise Records Online
Website | Facebook| Twitter | YouTube | Bandcamp Online Store