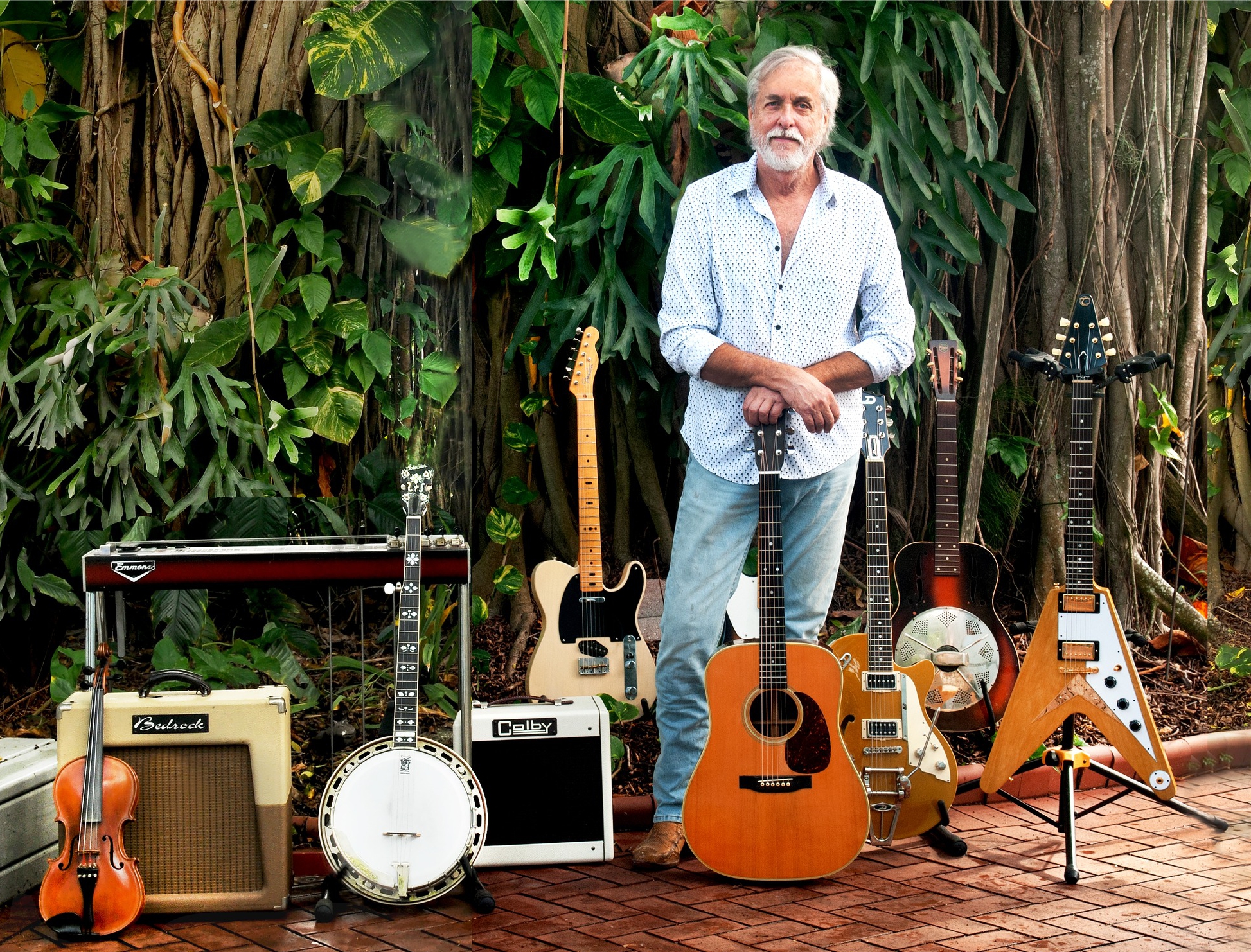 We are beyond thrilled to announce the addition of Florida based singer-songwriter and guitarist Don Mularz to the PeacockSunrise family for future releases including his upcoming solo album Florida Street, release date forthcoming.

In a statement from Don, "My first contact with Nick Katona of Melodic Revolution/PeacockSunrise Records was when he stumbled on Dark Horse Flyer's first album, "Breakaway" and declared it the best classic rock album in 30 years! What's not to love about that? Since then he's been a tireless supporter of the music both on air and in person. I don't think my first solo album could find a better home than PeacockSunrise Records and I'm truly stoked to be joining the Melodic Revolution/Peacock Sunrise family of artists."
About Don Mularz
Don is Dark Horse Flyer's primary songwriter and singer, and an integral part of the band's three-guitar frontline. His work as a composer and a guitarist combines the earthiness of blues and rock n' roll with an accent of jazz sophistication and the slinkiness of Latin-based rhythms.
For Don music is all about that direct emotional connection with the listener. "A song doesn't have to be strictly autobiographical, but it either needs to be perceived to be so, or, even better perhaps, strike a chord in the listener who recognizes their own story in it," he says. "That's what makes a song valid."
Don further states, "As passionate and proud as I am of Dark Horse Flyer's albums Breakaway and Hotel Paradise, they only tell half the story. When the Pandemic put the brakes on the next DHF album, "Tao Of Blues", I took a long look back at all the acoustic guitar driven music I've created over the years and felt it was past time to give that work it's due. (or past time to tell the rest of my story) With these ten songs on Florida Street, I get to flex my acoustic guitar muscles and play all the instruments with just a few guest appearances by some of the DHF family. Hopefully the result is as "acoustifying" as I intended!"
pre-master sample from the debut album

Discography
Don Mularz – Florida Street (2023) PeacockSunrise Records – CD, LP, & Digital
Don Mularz – Buddha On My Christmas Tree – Spirit of December 7 – Songs of Peace Love & Hope (2017) Melodic Revolution Records – Digital
Troubleshooting Pandora's Box – Soldier's Song – featuring Dark Horse Flyer (2022) Digital
Dark Horse Flyer – Hotel Paradise (2016) Florida Street Records – CD, LP, & Digital
Dark Horse Flyer – Breakaway (2015) Florida Street Records – CD, LP, & Digital
Split Decision – Radio Hearts (1992) Blue Water Records – Cassette, CD, & Digital
Split Decision – Borderline & Mission Blues (1992) Blue Water Records – 7″ single
Don Mularz Online
Don Mularz – Facebook – https://bit.ly/3IsGis2
Don Mularz – Bandcamp – https://donmularz.bandcamp.com/music
PeacockSunrise: https://peacocksunriserecords.com/project/don-mularz/
Dark Horse Flyer – Website – https://darkhorseflyer.com/
PeacockSunrise Records Online
Website: https://peacocksunriserecords.com/
Facebook: https://www.facebook.com/PeacockSunriseRecords
Instagram: https://www.instagram.com/peacocksunriserecords/
Twitter: https://twitter.com/PeacockSunriseR
YouTube: https://www.youtube.com/@PeacockSunriseRecords