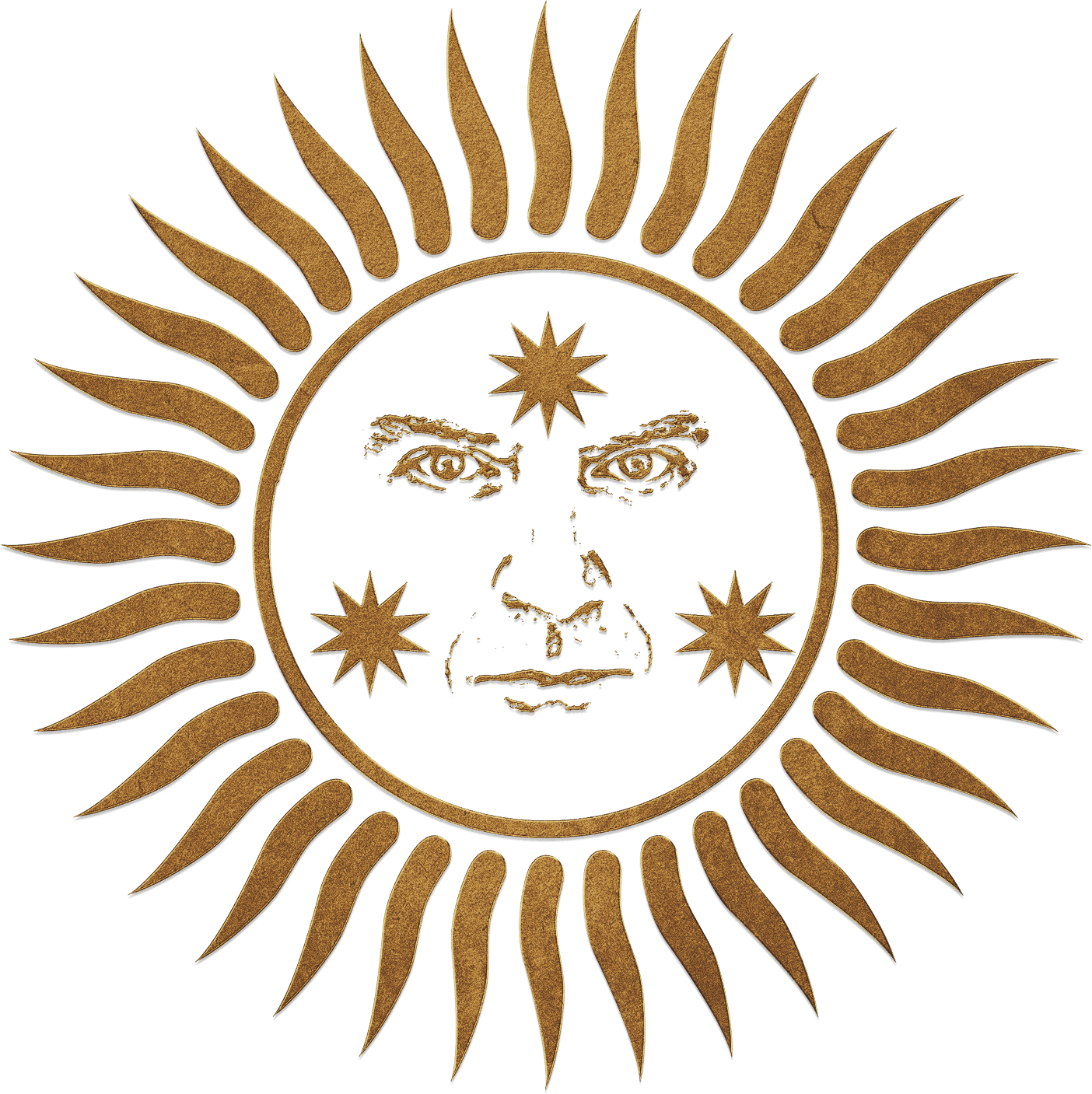 The New Wave of Southern Rock 'n Soul Music

Sun King Rising Rock music and biomedical science might seem to be strange bedfellows, but it is the bed that PeacockSunrise recording artist, John Blangero, has made for himself.
One listens to his soulful new album, "Delta Tales" by alter-ego Sun King Rising will make the oddness of that pairing seem almost normal. Neither his music nor his work as a renowned genetic scientist, are strange at all, it turns out. Call it "The Genetics of Soul."
Blangero'sprodigious musical gifts were revealed when he started taking piano lessons at the age of five in his hometown of New Castle, Pennsylvania. Five years later, he had absorbed not only the fundamentals of classical music but also gospel and rock music. He joined his first rock band at 14 and was soon composing and singing his own music. Apprenticeships in a series of area bands culminated in the formation of his own original band called Harlequin. By then his music had evolved into a combination of prog-rock and glam, presented with all the theatrics such music generally entails. Harlequinattained and retained regional popularity throughout the fertile Pennsylvania/Ohio/West Virginia market.
At the height of the band's popularity, though, he gave up music to obtain his Ph.D. and become an active biomedical research scientist. During his twenty-year hiatus from music, he ascended to rock star stature in the international scientific community. But the musical beast within him could not be stilled forever. Playing casually with blues bands in San Antonio revived that beast and rekindled Blangero's creative spark. Now, he has completed the recording of his first solo album, Delta Tales. While prog-rock remains dear to Blangero's heart, his soul and gospel influences have come to the fore in this album.

"Sun King Rising is what I call my solo non-prog project," John explains. "Though it is not a full-blown band, it is likely that I will put a band together around it. This album is focused on my love of more organic rock music like that of Joe Cocker, Leon Russell, early Elton John, Dan Penn, and a host of others. It reflects my love of southern rock and Texas soul. I've titled the album "Delta Tales" because it focuses on southern themes and because I live in the Texas delta of the Rio Grande Valley."
Produced by Steven "Ace" Acker, formerly of notable 1970s MCA recording artists. LAW, the album is a collection of nine original songs and a 1969 R&B gem titled, "The Snake." It was a complex production involving multiple studios and numerous top players and singers scattered throughout the country. While not a concept album, per se, "Delta Tales" is thematically coherent. It is about the southern experience. Its songs are vignettes of love found, love lost, family, faith, historical burden, betrayal, sin, and redemption set in a southern cultural landscape. Yet, they are also universal themes.​
Throughout its production, Blangero continued his work at the University of Texas in Port Isabel, TX(where he now lives). He and his colleagues at the University and throughout the world have been working on the genetics of human response to COVID-19infection. That he has been able to concurrently record the album is a powerful testament to Blangero's amazing mind and talent.
Sun King Rising
John Blangero – Piano, Keys, Lead Vocals, Orchestral Arrangements
George Perilli – Drums on all tracks except
Roger Humphreys – Drums
George Elliott – Bass Guitar
Willie Ross – Guitar
Steve Schuffert – Guitar
Ace Acker – Acoustic Guitar
Fred Delu – Electric Piano
Plus
Background Vocal Arrangements by
Stevee Wellons and Ace Acker
Background Singers:
Stevee Wellons
Joy Brown
Bernice Wilkerson
Pete Hewlett
Ace –
Raloh Guzzi – Horn Arrangements
Ralph Guzzi, Eric Defade, Kevin McManus – Horn Section
Kennv Blake – Saxophone
Latest Release
Discography
Signs & Wonder. (2022) CD, Digital & Streaming
Delta Tales Expanded Edition (2021) CD, Digital & Streaming
Delta Tales (2020) CD, Digital & Streaming
Singles
One More Story To Tell – Single (2023) Digital & Streaming
Anchorless – Single (2022) Digital & Streaming
It Must Be Christmas ~ Single (2022) Digital & Streaming
Number. 6 Magnolia Ave ~ Single (2021) Digital & Streaming
Down The Delta Road ~ Single (2021) Digital & Streaming
Free Will In China Blue ~ Single (2021) Digital & Streaming
Milkweed and Thistle ~ Single (2020) Digital& Streaming
Compilations
Water Colors (2023) Digital Album
PROG PRESENTS: Ripples In Time, Before Then Was Now (2022) Digital Album
Sands of Time: A Music Revolution 2006​/​2021 (2021) Digital Album
A Year In The Revolution (2020) Digital Album
Other Projects
Harlequin Reborn
Sun King Rising Online
What The Critics Are Saying
"Captures Blangero's retro vision of great backing singers, classic horn parts, tight rhythm sections, killer guitar lines, funky keys supplementing his own acoustic piano parts and singing Joe Cocker would surely approve of."
Pete Whalley, Get Ready To Rock
"John Blangero is a great pianist with a wonderful, soulful voice, like Van Morrison if he had been raised on the Mississippi delta."
Peter Tomkins, RnR Magazine
" A deluge of unforgettable hooks rains down on the verdant musical kudzu of Delta Tales, washing away the dirt of the day. Feel free to splash around in its puddles."
Peter Lindblad, Elmore Magazine
"A stellar debut from Sun King Rising. The tasty gumbo cooked up on "Delta Tales" contains chief ingredients of blues, country and classic rock spiced up with horns and a hint of prog."
Richard Lynch – SoundPress.net
"He has that untamed quality in his voice that enables him to trek different soundscapes." "These performances radiate confidence and adept songcraft."
Daniel Pavlica – The Rocktoligist
Classic rock and soul steeped in Americana, with great songs and vocals, this album is a sheer delight from the first strike of the snare drum to the organ fade out.
Kev Rowland – House of Prog
This is a stomper and a raver that's sure to take you back even if you weren't there in the first place. Hot stuff.
Midwest Records Entertainment
"Ten "Americana" and "Southern Rock" songs on which we also hear elements of country, soul, and blues."
"There are some great modern songs such as the rocking Milkweed And Thistle, the ballads Down The Delta Road, In A State Of Grace, and Drive Me To Nashville and the up-tempo song Love Turns Gray with a sublime horn section"
Valsam – RootsTime
"Profoundly resonating storytelling."
"A complex, yet ultimately rewarding production."
"Showcase Blangero's emotionally atmospheric vocals".
Russell Trunk's Exclusive Magazine
"From the South with love and gospel: newly prominent proponent of Americana proclaims his appearance on the scene."
"Lures the listener in for a soulful refreshment".
"John's honeyed pipes make the low tones of "Evangeline In The Morning" sound hymnal"
Dmitry M. Epstein – DMME
Never in my modern recording career spanning four decades, have I worked with an artist as original and compelling as Sun King Rising. HIS MUSIC: Authentic southern soul infused with hard-driving melodic rock.HIS LYRICS: Universal themes of love & loss, sin & redemption, triumph & tragedy.
Steve "Ace" Acker
Interviews
House of Prog, Louder Sound, Power of Prog, Vents Magazine
Videos
Sun King Rising dives deep into the lyrics of One More Story to Tell
For the best experience, set your Youtube playback setting to 4K and enjoy!
Thought you all might enjoy my new video series from the album Signs & Wonders. The first video is about the song Anchorless.
For the best experience, set your Youtube playback setting to 4K and enjoy!
No.6 Magnolia Avenue (OFFICIAL FILM)
For the best experience, set your Youtube playback setting to 4K and enjoy!
Sun King Rising – Free Will in China Blue – Official Music Video
Recorded live in a studio just outside Pittsburgh, Pennsylvania, Free Will in China Blue features a full complement of A-List horn players, backup singers, and players. No loops, no samples, no autotune.
THE SNAKE
(Oscar Brown Jr/Edward B. Marks Music Co)
John Blangero – Lead Vocal, George Perilli and Andy Taravella – Drums Jeff Bremer – Bass, Hermie Granati – Electric Piano, David Granati and Ace Acker – Guitar and Production, The Cold City Horns – Horn Section, Shawn Mayer – Background Vocals, David Granati – Engineer
Official Video by Marvel Comics illustrator Val Mayerik (creator of Howard the Duck, Man-Thing, and many other Marvel characters) to direct the single's video, titled "The Snake."
Photo Gallary