PeacockSunrise Records Is thrilled to announce that Pre-sales for Sun King Rising's debut album, Delta Tales has kicked off today on the Sun King Rising Bandcamp store, Delta Tales is available in three formats; CD, vinyl, and digital.
Sun King Rising is the professional moniker of singer/songwriter/piano player John Blangero who hails from Port Isabel, Texas. The album is produced by New York-based producer, Steven "Ace" Acker.
"Blangero is steeped in the traditions of southern rock and country soul," "His music, arrangements, and vocal stylings, has a strong'70s vibe reminiscent of Leon Russell and Joe Cocker, yet still sounding fresh and new.
Blangero's songs are filled with memorable hooks, rocking piano, driving rhythms, a powerful horn section, and soulful female background singers a la' Ray Charles' Raelettes.
"I've been wanting to do a solo Americana/southern soul/classic rock type of album for many years," Blangero said. "I love the music of Joe Cocker, Leon Russell, Dan Penn, and others and I wanted to capture some of that vibe in my own writing. So, I started writing and recording solo demos of songs like Let There Be Light, Down the Delta Road, Drive Me to Nashville, In A State of Grace, and Love Turns Grey
The recording of Delta Tales was a fascinating task, spanning four months, from January 2020 to mid-May. The Coronavirus shutdown in April forced Blangero and Acker to complete the production remotely with players and singers recording in several different studios across the country rather than recording additional live, full-band studio sessions.
Said Blangero, "It was a logistical challenge, but Ace did a great job organizing the players and the sessions. I am proud of this record. We captured the magic that I've always heard in my head with great background singers, classic horn parts, tight rhythm sections, killer guitar, funky keys, and my own acoustic piano parts. It sounds like it could have been recorded in the early 70s, which is the vibe I was going for."
In closing, Blangero said, "I tried to capture my southern soul on this album. I hope that the overall message it conveys is one of positivity, especially in these dark times. I think we have put together strong songs that will make people tap their feet and sing along, too! For me, the song is everything."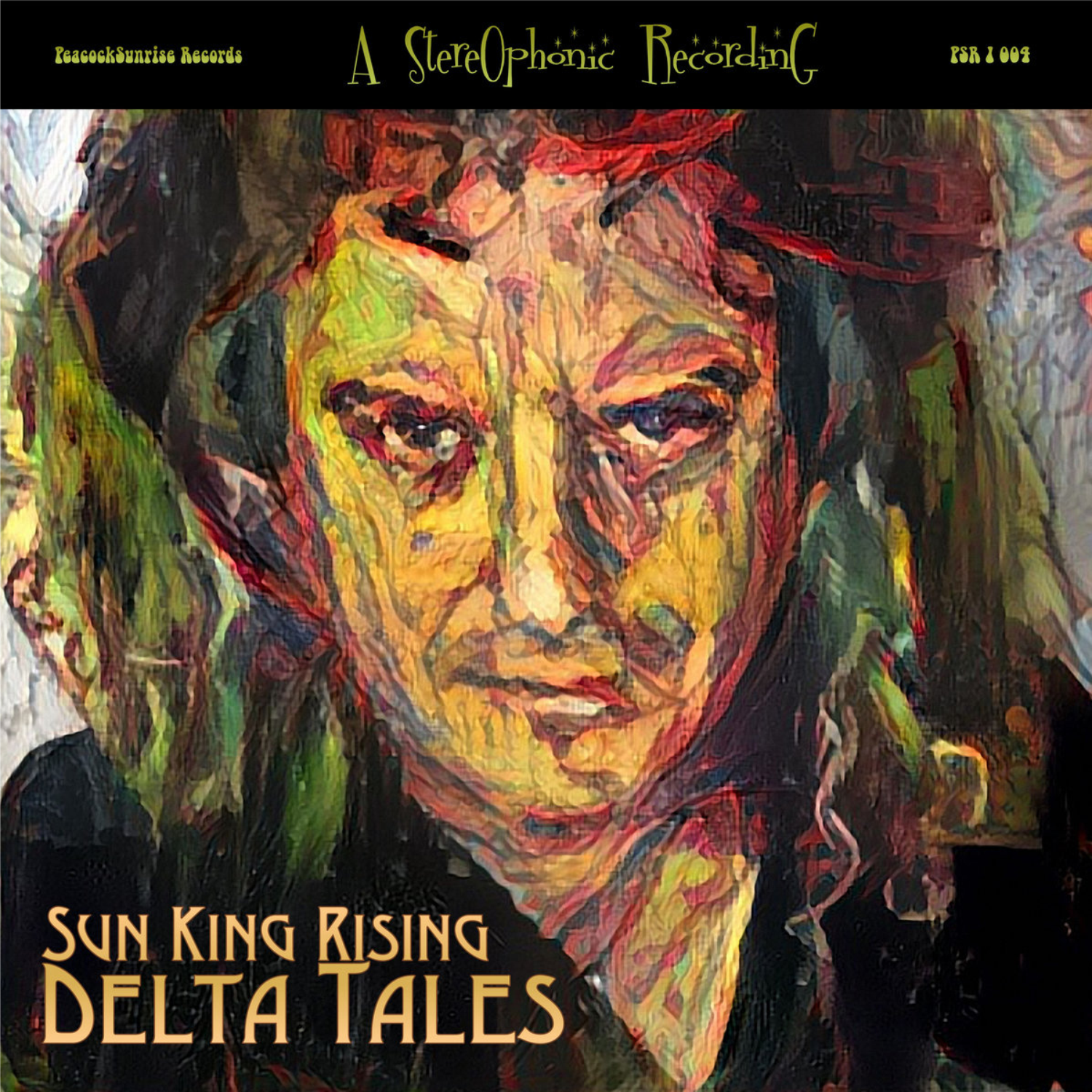 CD TrackListing
The Snake Milkweed And Thistle 
Down The Delta Road 
In A State Of Grace Take It Down
Beneath The Southern Sun 
Evangeline In The Morning 
Love Turns Grey 
Drive Me To Nashville 
Let There Be Light 
Free Will In China Blue -Digital-Only Bonus Track

PRE-ORDER CD, LP & DIGITAL ALBUM HERE
https://sunkingrising.bandcamp.com/album/delta-tales
LP TrackListing
Side 1
The Snake
Milkweed And Thistle
Free Will In China Blue
In A State Of Grace
Take It Down
Side 2
Beneath The Southern Sun
Evangeline In The Morning
Love Turns Grey
Drive Me To Nashville
Let There Be Light
Down The Delta Road – Digital-Only Bonus Track
PRE-ORDER LP, CD & DIGITAL ALBUM HERE
https://sunkingrising.bandcamp.com/album/delta-tales
What The Critics Are Saying.
A stellar debut from Sun King Rising that finds this exceptional unit shining on 10 delicious tracks.
– Daniel Pavlica: The Rocktoligist
This is a thoroughly enjoyable album, full of memories and great songs, in the tradition of The Bandand so many others. Classic rock and soul steeped in Americana, with great songs and vocals, this album is a sheer delight from the first strike of the snare drum to the organ fade out.
– Kev Rowland: ReZonatZ
This is a stomper and a raver that's sure to take you back even if you weren't there in the first place. Hot stuff.
– Midwest Records Entertainment
Watch the First Official Video from Delta Tales Here.
Sun King Rising Online
Bandcamp: https://sunkingrising.bandcamp.com
Facebook: https://www.facebook.com/SunKingRising
Website: https://sunkingrising.com
PeacockSunrise Records Online
Website: https://peacocksunriserecords.com/
Facebook: https://www.facebook.com/PeacockSunriseRecords/
Twitter: https://twitter.com/PeacockSunriseR